Sneezercise Nose to Abs in 47 Minutes Volumes 4, 5 and 7
DVD and VHS available at any Blockbuster Video location.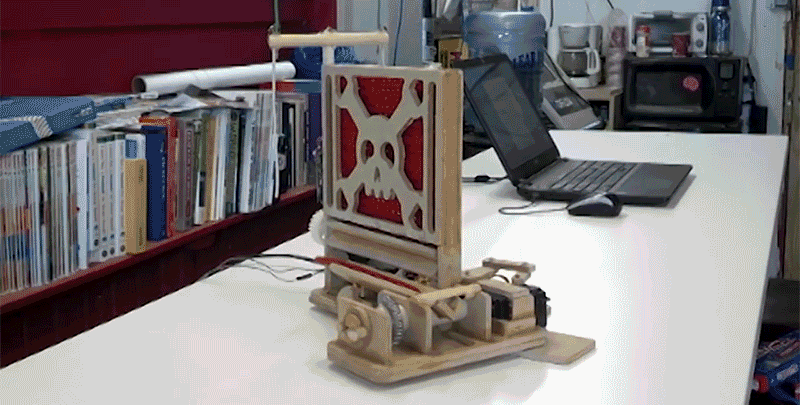 http://gizmodo.com/every-room-in-my-hou ... 1807574653
https://hackaday.com/2017/09/13/hackaday-prize-entry-room-tracking-red-vines-flinger/
The throaty roar of a big block thundering down a high way is to be admired - tho I prefer the more guttural growl of a Maserati. Where such a cacophony of noise and velocity is rather unwelcome is the more immediate where people live. At this point, your muscle becomes lunk. Imagine for a moment employing a device that gifts an appropriate measure of neighborly appreciation. Purely speculation, of course *sinister whisper* this time.
Ingredients
1. Arduino Uno
2. Sparkfun Sound Detector
3. Ultrasonic Module
4. Servo (2)
5. Cardboard faux Steel
Notation(s)
1. IF sound ≥ x AND distance ≥ y THEN destroy
2. IF sound ≥ x AND distance < y THEN safety
Archive
https://hackaday.io/project/27154-arduino-decibel-spike-strip